We hope you enjoy our graphics. We learned Paint Shop Pro
5, 6, 7 and now 9 and recommend it to all. We are now trying
to learn Photo Impact, another graphic program.
The index of all our graphics is below. Remember to always right click
and save them to your own computer. If you are new to this
or the web, please click on the e-mail graphic and write us for help.
This set can be copied with a link back to this page.
Please note part of our site's server went down and our
pages were lost. We will be reloading them one at a time.
Thanks for your patience.
*If the graphic page name begins and ends with **'s, then it is new
or was updated after March 2005.
We updated many pages last month and added and
removed some graphics.
Bookmarks and Recipe Cards are listed above.
A page with Birth Announcements at the The Bassinette Corner.
They can be copied and printed.
Please note some of our pages may not have been lined up properly
yet.
~~~~~~~~~~~~~~~~~~~~~~~~~~~~~~~~~~~~~
Since, this index does not give a description of the sets, and
we realize it can be time consuming clicking back and forth,
we have provided a more informative and descriptive index at the
Loft, as time permits. The cards are described there also.
~~~~~~~~~~~~~~~~~~~~~~~~~~~~~~~~~~~~~
We have a new index page for our Cards with graphics too at
Storme Millennium Cards and Graphics.
We updated our Apology Card with floating swans and added music.
Additional graphics were added to some of our card pages
since April 2004.
~~~~~~~~~~~~~~~~~~~~~~~~~~~~~~~~~~~~~
Our tutorials are listed at a separate index, click on
We added a descriptive index for our Tutorials at
Our first Paint shop Tutorial was the Slate Pad. I had made a graphic
for someone, and put the explanation online. Since then I've become
better acquainted with paint shop and graphics. The Color and Screen
Capture tutorials are basic beginner tutorials.
~~~~~~~~~~~~~~~~~~~~~~~~~~~~~~~~~~~~~
Please check our Main Index where major pages are listed.
Any change to our site would be noted there.
It's at Storme Millennium Index.

Added to a Realtor site, Realtor Assistance Center are two Card
pages to send to new home owners and two pages with Moving cards
for change of addresses on or off the web. We offer two change of
address pages with a variety of styles at Moving Cards and
Moving Cards 2. The New Home Card pages are listed with our
card pages on the table above.

If you would like to know when we add

more sets, graphics,
or cards just click the mail link and send your email address with
the words - add to graphic list, somewhere in the body of the mail,
leave a message in our Guestbook or fill out our form at our Loft..

Please put Graphics in your subject line. Unfortunately, due to spam
and viruses, I delete unknown mail.
~~~~~~~~~~~~~~~~~~~~~~~~~~~~~~~~~~~~~
View My Guestbook
Sign My Guestbook
~~~~~~~~~~~~~~~~~~~~~~~~~~~~~~~~~~~~~
We belong to Graphic Groups. We have several listed
in the Writing Room, updated recently.


STORME DESIGNS is our business site,
where we will create custom graphics for you at low
cost from banners to logo's to complete page design. Stop by at
Storme Designs, and see our samples. See a couple of original animal
samples. We have two new pages there made from one poster graphic.
They are Linkware, where a link Must be provided back to the poster
site from which the picture came. The poster is an old time cat design.
The links and information are at Storme Design Samples page.
We accept PayPal now at our Design site or if you'd like to
contribute at any time. See our Design page for our specials!
~~~~~~~~~~~~~~~~~~~~~~~~~~~~~~~~~~~~~
We just designed graphics for a new site at StormeQuest.
A site that reads Tarot Cards online.
Please feel free to leave your url at our Link page. We'd like
to return the visit.
~~~~~~~~~~~~~~~~~~~~~~~~~~~~~~~~~~~~~
Our cat has Mother's day and Father's Day tags at the Glass Studio.


Our cat's site has adoptions. These are
original graphics with a choice of adoption certificates. You can view
them at The Haven, The Haven's Nest, the Haven's Porch and
The Haven's Condo, new figures added recently. We recently added
TearDrop Adoptions to our site. Many of our adoptions are one of a
kind and can be purchased in larger sizes as logo's etc. through our
Business site, Storme Designs. Check Storme Design Samples also.
~~~~~~~~~~~~~~~~~~~~~~~~~~~~~~~~~~~~~

We have provided Logo Graphics, but they are not required
unless specifically noted for an original work etc. We do request
a link back to our site, unless otherwise noted. If you use this set,
please provide a link back to
Please let us know, if you use any of our graphics, we would like
to visit and see them. Also, we will be posting a page listing your
sites. You can advise us through our email link or our Guestbook.
This design is available at Hummingbird Lane and the

We redesigned and moved our Missing Children with pictures
and additional information to Storme's Care Site.
Many of our other pages have sets on them also.
~~~~~~~~~~~~~~~~~~~~~~~~~~~~~~~~~~~~~
Our featured sites are at the Graphic's Library,
and all other links are at the Library Shelf.
~~~~~~~~~~~~~~~~~~~~~~~~~~~~~~~~~~~~~
We are proud to be a member of the Garden of Friendship!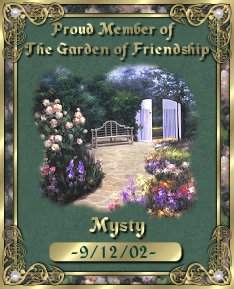 ~~~~~~~~~~~~~~~~~~~~~~~~~~~~~~~~~~~~~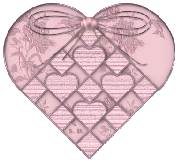 Part of this set is at a friend's The Older Cat's Society Memorial Cat page.
~~~~~~~~~~~~
Our Cinderella set is being used at Kassidy's Site.
Stop by both sites!