This set is on two pages. The other is a tiled background with the star
like the middle background here, but paler. It's at the Colorful Star.
The set was made around the star and text features. It includes
the days of the week below and two different buttons along with a
few bars.

As always remember to right click on the graphic, and save it to your own
disk or computer. If you need help, please ask.
I have been making many textured backgrounds with the layered
look, as on this page. You can request one through
Storme Designs. Hope to put more online soon.
Days of the Week Set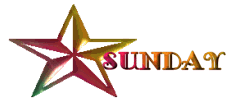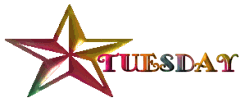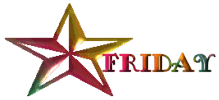 If you use any of our graphics, please let us know.
We'd like to visit and will be starting a link page.

The other buttons are like the one below without the clear shadow around
the text, but the star is slightly larger.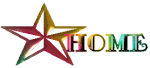 View My Guestbook
Sign My Guestbook