The Bassinette Corner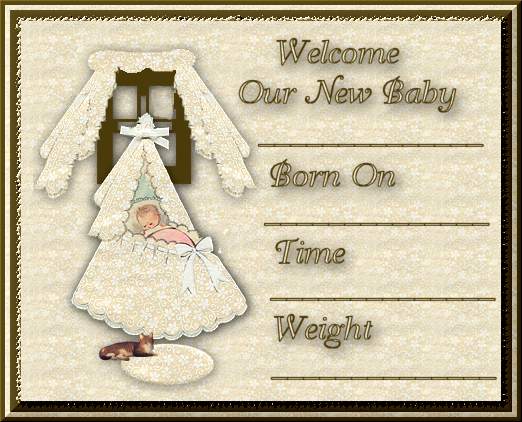 We liked the bassinette with the baby and wanted to do something with it,
and the Announcement cards were the result. The name could also be put
on the little rug or bassinette.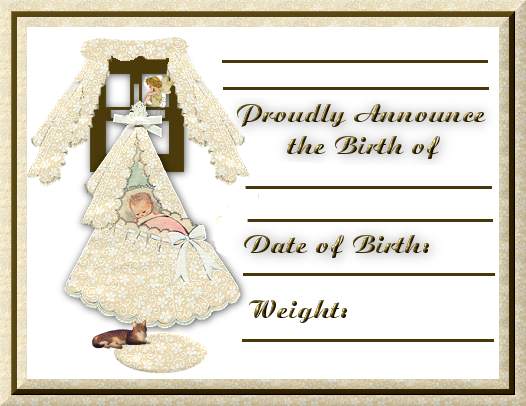 The one below was left with the white background. If you wanted to print
out on a card and not have a border etc. All the cards can be printed out
or used in online mails or web pages to announce a new arrival.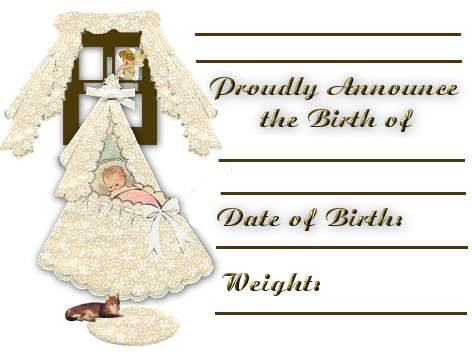 The graphics below can be copied also. You can use the rug or bassinette
etc. to place a name.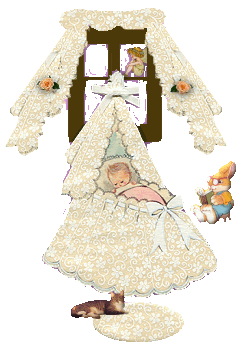 A new tag I made, It has a white shadow,
so will show up better
on a light, plain background or email.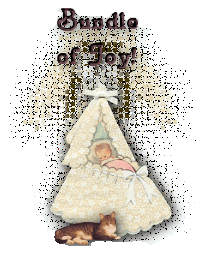 If you use any of our graphics, we'd appreciate a link back to
https://mystyqcat.tripod.com/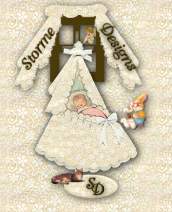 If you would like a card made for you exclusively, please visit Storme Designs
or use the email link to ask.
[Links]
[Care]
[Help]
[Parlor]
[Storme Central]
[Millennium]
[Storme II]
[Den]
[Yard]
[cards and services]
[Garden][MadCat][Patriotic Porch][Study] [Patch] [Attic] [Ring] [Vacation] [Furship] [Add link]
[Designs] [Adoptions] [Halloween][Birthday] [Loft] [Snow] [Game][Island] [Hostess] [Banners]
[Graphics] [Lists][Award][GraphicII][Postcards][Fireworks][Cat][Island2][Loft2]
The page was last changed on January 2, 2004.
Announcements can be seen through Tripod.