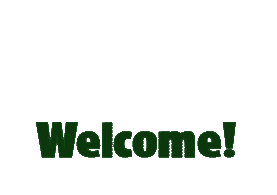 Animated Background Tutorial

This tutorial was put together and graphics by Storme Designs.
The original instructions were given to me by Oliver.
The tutorial can be shared with a link back to our site.
The last golden gate animation cannot be copied without permission.
The below instructions are for an animated sky, but you can change
the background color and choose any graphics of your choice to animate.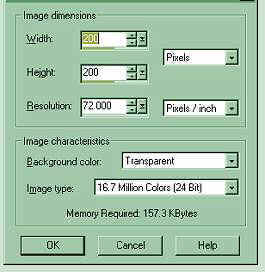 Open a new image 200 x 200 dark, dark blue
I flood filled mine with the color of my choice.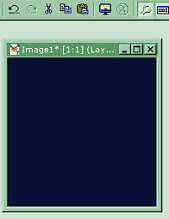 Using the selection tool - select an area approximately 100 x 100 from the center of the canvas --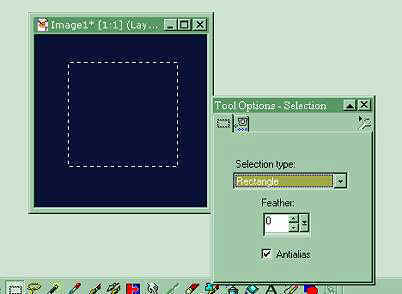 Selections - Convert to Seamless Pattern
copy and paste the seamless canvas two (2) times giving you a total of three canvases.
Close the original 200 x 200 canvas - you don't need it anymore.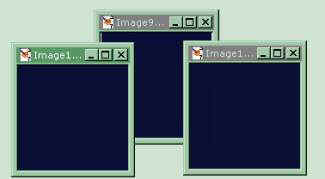 Using the 100 x 100 canvases - place sparkles or stars in different locations on each canvas.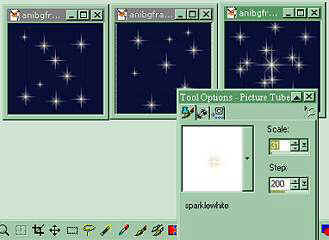 Save the files as a gif and name frame1--frame2--frame3.

Open GIF Animator - in newer PSP versions, it's under File, scroll most of the way
down to Jasc software products, then click on launch Animation shop.

After Animation shop loads up. Click on the Animation Wizard under File or from
your tool bar and the picture below should have opened.
Top box only should be Checked - Same size as first image frame.
Click Next - The transparent box should be checked, when the next window
opens, then click Next again. When the next window opens, the top should be
checked, where it says upper left corner of the frame. Then near the bottom, with
the canvas color should be checked. Click Next again. In the next window
yes, repeat the animation indefinitely is checked. The second box can be
between 30 to 40, what you prefer, The one I'm using today is 35. Click Next.
The next window will have a button that says - Add Image. Add the three
frames you just saved in order of one, two and three. Then click Next. When the
next window appears, click Finish. In the PSP animation the frames of your
animation will appear. You can click on View, then animation on your toolbar to
see it animated.

Do not save that. Close it after viewing. Save the framed
animation to your optimized settings. If you do not have them set, make sure you
save it as a gif file, which is the only way it will save properly for web viewing. You
now can use the saved animated background on a web page or in your E-Mail.
Another example below using tubes, mainly all created by me.
Below cannot be copied without permission, thank you.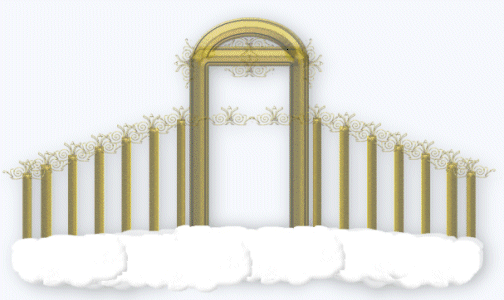 I also thought I would try one to look like falling snow.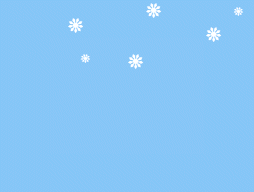 Worked somewhat! Please don't copy this one either without permission.
•.,¸'·•º º•.,¸'.••.,¸'·•º º•.,¸'.••.,¸'·•º º•.,¸'.•

If you have any questions, contact me at Storme Designs or send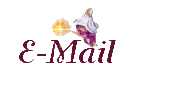 If you share this tutorial or use any of our graphics, please provide

a link back to

https://mystyqcat.tripod.com/


Check our main Tutorial page for new Tutorial listings at

~~~~~~~~~~~~~~~~~~~~~~~~~~~~~~~~

Our New Site Index is at Storme Millennium Index.

~~~~~~~~~~~~~~~~~~~~~~~~~~~~~~~~

This was created with PSP 7 ~ download a trial version.
~~~~~~~~~~~~~~~~~~~~~~~~~~~~~~~~

[Links][Care][Help][Parlor][Storme Central] [Millennium] [Storme II][Den][Yard][cards and services]

[Garden][MadCat][Patriotic Porch][Study] [Patch] [Attic] [Ring] [Vacation] [Furship] [Add link]

[Designs] [Adoptions] [Halloween][Birthday] [Loft] [Snow] [Game][Island] [Hostess]

[Banners] [Graphics] [Lists][Award] [Library][Shelf][Library][Card Index]

[Samples]Loft2][AdotptionPorch][Library][Tutorials][Garden Friends][Island2]

[Webring][Haunted Courthouse][GraphicII][Index][Postcards][Fireworks][Cat]

•.,¸'·•º º•.,¸'.••.,¸'·•º º•.,¸'.••.,¸'·•º º•.,¸'.•

This page was re-animated on January 5, 2004.

Graphics are animated through PSP and Tripod.